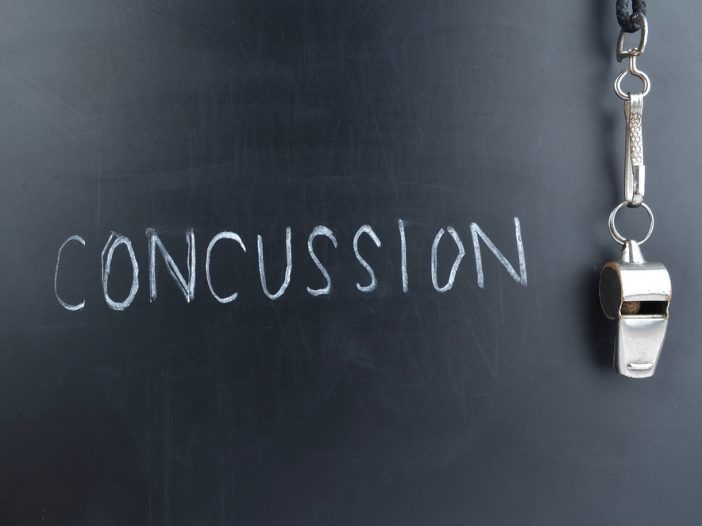 A study indicates that even when there is no actual concussion, impacts to the head occurring during just one season of full contact sport such as football or hockey can negatively affect the white matter in the brain, as well as cognitive skills and memory.  The study was published online in Neurology, the journal of the American Academy of Neurology in 2013.  
White matter is a component of brain tissue that is critical in the ability of nerve cells to transmit messages.  Study author Thomas W. McAllister, MD, of Indiana University School of Medicine in Indianapolis explained that the researchers compared the white matter in the brains of those college varsity athletes who played contact sports with varsity athletes who played non-contact sports and found marked differences between the two.
As part of the study, 80 concussion-free college football and ice hockey players, along with 79 non-contact athletes, such as those who ran track and skiers.  Before the season began, all of the athletes had their brains scanned and were given a series of learning and memory tests.  The football and ice hockey players wore helmets that were equipped to measure acceleration of impacts to the head during the season, and the scans and tests were repeated shortly after the end of the season.
Researchers discovered that a subgroup of 20% of contact athletes and 11% of non-contact athletes scored significantly lower than expected at the end of the season. In a normal population, less than 7% of people would be expected to show this degree of decline over the same time frame. The athletes who exhibited this decline also showed a greater degree of change to the corpus callosum area of the brain than those who scored as expected. In addition, those who scored the lowest on the tests showed the greatest degree of change in white matter.
The corpus callosum is a wide, flat bundle of nerve fibers that connects the left and right sides of the brain. The research suggests that even minor blows to the head that do not cause concussion are still capable of causing damage to both the white matter and to the corpus callosum. The research raises the question of what makes some athletes more susceptible to damage from blows to the head than other athletes and what other factors could explain changes in cognition and memory. Further research is needed to determine whether these changes are short-term or long-lasting.