Our team consists of expert Allied Health practitioners to bring you the best care possible.
Physiotherapists
Mr Edward Mak, BAppSc(Physio) Hons.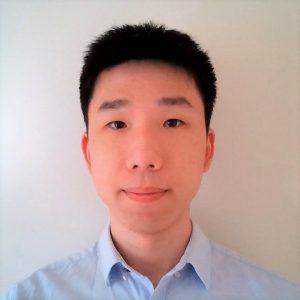 Edward is a graduate of the University of Sydney with a Bachelor of Applied Science (Physiotherapy) (Honours class I).
Edward is enthusiastic and interested in sports and musculoskeletal physiotherapy. He is confident in solving acute and chronic musculoskeletal conditions resulted from lifestyles, sports or work.
Edward has developed and fine-tuned his skills in different fields, including:
Acute post-surgery at Prince of Wales Hospital in Sydney
Musculoskeletal physiotherapy at Five Dock Physio
Rehabilitation at Blue Mountain Hospital
Sport coverage for Parramatta Goannas (AFL team)
Aged care physiotherapy at Ferndale Gardens
Edward has been working in private practice. He is also working with South Croydon Football Club, supporting players' injuries and return-to-play.
Edward has a strong focus on soft tissue release, spinal mobilisation, exercise-based physiotherapy and dry needling, providing high-quality care to facilitate client's recovery and prevent future injuries.
Some of the conditions that can respond to physiotherapy include sports injuries, rehabilitation, back and neck pain, joint injuries/pain, headaches, vertigo or dizziness.
Interests:
Edward enjoys reading, playing sports and listening to musical. Growing in Macau, he is also fluent in Cantonese and conversational in Mandarin.
Director
Dr Matthew D.Holmes, Chiropractor, BAppSc BCSc DACNB PostGradDipC
Dr Holmes is the Director of Focal Allied Health. He graduated from the Royal Melbourne Institute of Technology's School of Chiropractic in 1996. In 2008 he received the qualification Diplomate of the American Chiropractic Neurology Board (DACNB) after undertaking extensive studies in Neurology with Logan University (USA) and the Carrick Institute of Graduate Studies (USA).
He is a Sessional Lecturer and Tutor at RMIT University in Neurology and Neuroscience for the School of Biomedical and Health Sciences, a Lecturer in Neurology at the Australian Chiropractic College, and an Assistant Professor at the Carrick Institute for Graduate Studies.  He is currently undertaking a PhD at RMIT University investigating interventions for balance in older adults. Dr Holmes consults at the Eastern Brain Centre.