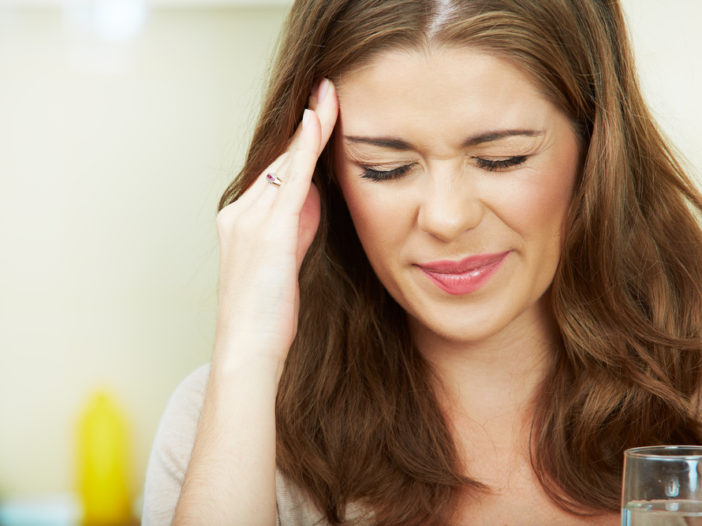 Almost all concussions heal in 2-4 weeks. However, symptoms can be delayed for weeks and months, which is why concussion sufferers should know how long can a concussion last, and what concussion treatment to get if it doesn't go away.
If you have been cleared after your initial injury, but continue to have a headache, feel dizzy, or suffer any other symptoms after about 2-3 days, it's a good idea to check in with your doctor to make sure it's not a more serious injury. If you haven't been assessed at all following your concussion, be sure to see your doctor.
Reduced blood flow in the brain with concussion.
Post-concussion bleeding is rare and should be treated by the hospital if it occurs. However research has shown that blood flow to the brain can be reduced in concussion for 2-4 weeks, even if you are recovering normally. As a result you should be careful about doing too much too soon. In people that have persistent symptoms, blood flow may be altered for months.
Symptoms of a concussion.
Reduced concentration, memory, and cognitive function.
Memory: Memory is usually affected as well as your ability to think and make decisions. This can happen for up to a month after a concussion.
Brain fog: Many people with concussion suffer from prolonged "brain fog" – feeling like you're "not quite with it".
Headaches: If your headache lasts more than 1 hour or you are dizzy after your head hurts, it's a sign that you have a concussion.
Dizziness: This is similar to feeling "foggy" but unlike with fogginess, dizziness often persists even after the head has stopped hurting.
According to the American Academy of Orthopedic Surgeons (AAOS), the most common type of concussion symptoms are headache, dizziness, loss of consciousness, vomiting, confusion, amnesia and double vision. Some people may have a stiff neck, muscle spasms, difficulty focusing, headaches, and difficulty thinking and reasoning.
Treating concussions with Physiotherapy.
Physiotherapy can help reduce post-concussion symptoms. Supervised return to activity can make sure that your brain is ready to handle the stress of work, school or sport. If you've injured your neck or other muscles or joints then getting physiotherapy is a good idea.
At Focal Allied Health, we can address the balance issues associated with concussion using vestibular rehabilitation therapy. We can also create a personalised treatment program to help you get back to normal. Call us on 03 9034 7735 or click to book an appointment online.