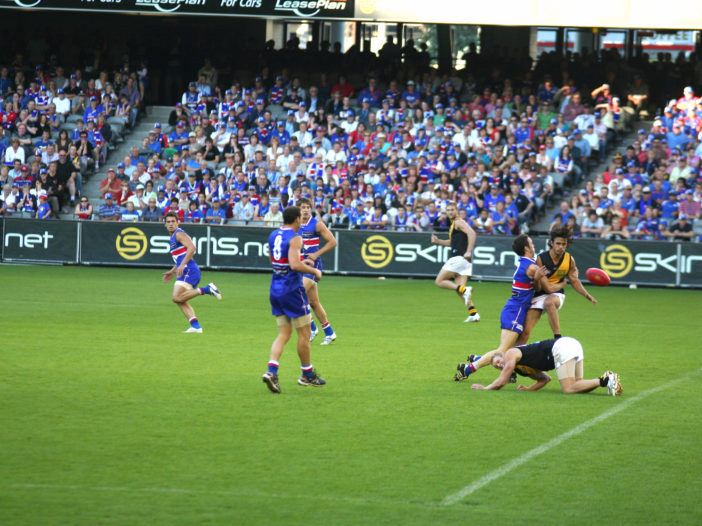 At this time of year many people will be starting to train for the upcoming football (AFL) season. If you're carrying any niggling injuries, now is the time to get them seem to before they become major injuries during the year!
At Focal Allied Health we're experts in dealing with football related sporting injuries. So give us a call now on 03 9034 7735 and book your appointment, to make sure you're as fit as you can be for this year's season.
So what are some of the more common football injuries?
Hamstring Strains
The most common injury in AFL is hamstring strains. This is true across all sports that require movements like kicking, and rapid acceleration and general agility. Depending on how severe the injury is, hamstring strains are graded as either first, second or third degree strains. Consequently the grade that injury will determine the treatment you need and the rate of your recovery.
Hamstring injuries can be due to many causes. These can include:
Inadequate warmup
Fatigue
Overexertion
Tight muscles
Muscle strength imbalances
Impacts and other traumas
It's important to try to prevent hamstring injuries before they occur, because once you have injured the muscle it's easily re-injured. At Focal Allied health we can create you a personalised strengthening and stretching program to correct any muscle imbalance as you may have and reduce your chances of injury.
In that case of a hamstring strain, immediately apply rest, ice, compression and elevation to minimise any swelling. Ice should be applied 15 minutes on, then 15 minutes off for several hours after injury. Be sure to get professional advice on the best route to recovery.
Knee Injuries
Knee injuries are common in Aussie rules football due to the dynamic nature of the game. Things like meniscus tears, ACL sprains, patellofemoral pain syndrome, patella tendonitis and iliotibial band syndrome are all common problems. There's also that awful condition known as the "terrible triad" which includes injury to the anterior cruciate ligament, medial collateral ligaments, and the medial meniscus at the same time.
Similar to hamstring injuries, the injuries can be due to muscle imbalances, as well as overuse and microtrauma, and Direct trauma such as collisions with other players. If you suffer a knee injury be sure to get prompt attention to make sure it doesn't become a chronic condition.
Osteitis Pubis
Osteitis pubis is the third common condition in Aussie rules football. The pubic symphysis forms the front joint between the two pelvic bones, and is subjected to lots of strain during repeated movements of kicking and running. The resultant information is known as osteitis pubis.
Dysfunction in the sacroiliac joints at the back of the pelvis, or muscle imbalances made pre-dispose players to this problem. Unfortunately it can take several years to resolve, so preventative approach is definitely recommended.
So if you're suffering from any of these conditions, or just have some niggling problems you want to get sorted before the season starts, give us a call on 03 9034 7735 to book your appointment now, or book online by clicking here.