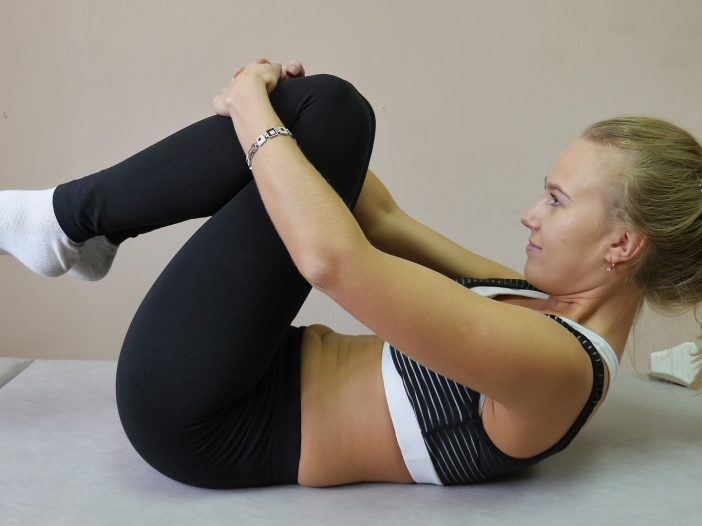 Lower back pain can interfere with your daily activities, especially if you don't know what to do to get relief. There are several treatments and back exercises to ease lower back pain and sciatica. Most of these can be done at home, however you should get professional advice for your back pain to exclude serious causes. If you experience a worsening of your symptoms be sure to see you doctor or give us a call.
The right low back exercise
If you are trying lower back pain exercises for the first time, make sure you monitor your symptoms as you exercise. This is especially important when you experience pain on your leg (sciatica) or one side of the back. Check for a thing known as centralization, which is a decrease in thigh or leg pain, with an increase in lower back pain. If you experience this during an exercise, you are likely on the right track and the exercise probably suits your situation.
In case you experience partial centralization, fail to centralize or the pain worsens with continued exercise, visit the your doctor or call us to seek more advice. In most cases, we can advise new low back exercises while monitoring your symptoms. As you try the new exercises, keep in mind that pain moving closer to the spine is a positive sign.
Don't start any regular lower back pain and sciatica home treatment without consulting your physiotherapist. Check with the doctor to see if the exercise suits you and is safe. We can help you treat your low back pain by advising on the best exercises for specific conditions.
Exercises for lower back pain and sciatica
If you suffer lower back pain or sciatica, try these exercises and monitor the symptoms. However, consult your physiotherapist first before you start on any of them.
Lumbar flexion
Lumbar flexion is a simple exercise that involves lying on your back with your knees bent and bringing the knees towards your chest in slow motion. Grasp below the knees with your hands to open holes on every side of the spine giving room to your nerves.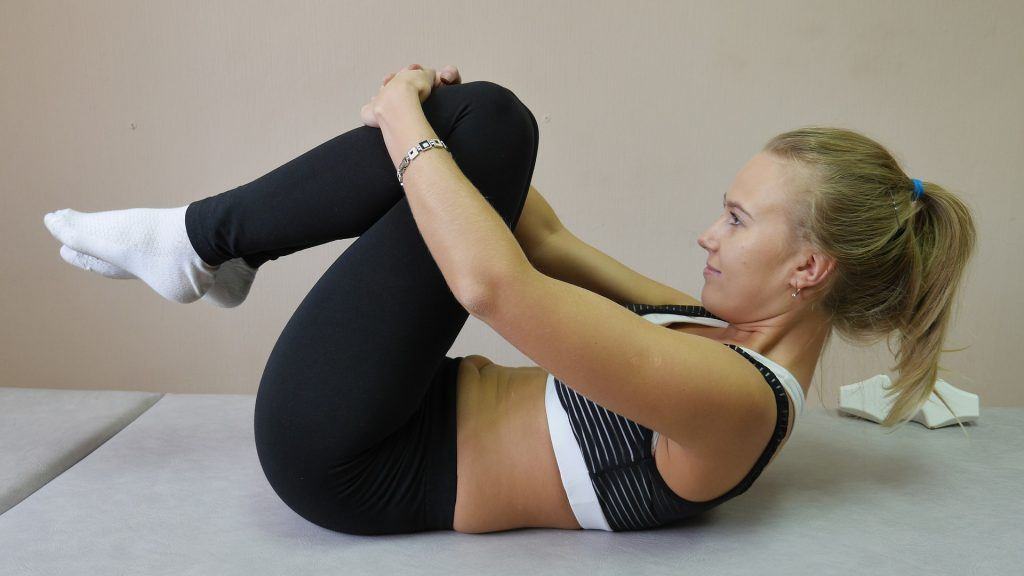 Stretch your back with a gentle pull of the knees while holding the position for one or two seconds. Slowly release your stretch and repeat while monitoring changes to your symptoms.
Prone Lying, Press Ups and Prone Props
In cases of sudden acute lower back pain, try some emergency exercises first. Lie flat on your belly for some minutes, then crutch your elbows for few minutes while watching for centralization. After some minutes, do few press-ups while keeping your back and hips relaxed with your arms pressing the upper body up. Press up far enough to restore the regular forward curve in the lower back. Be persistent and go further each time as you repeat at least ten times.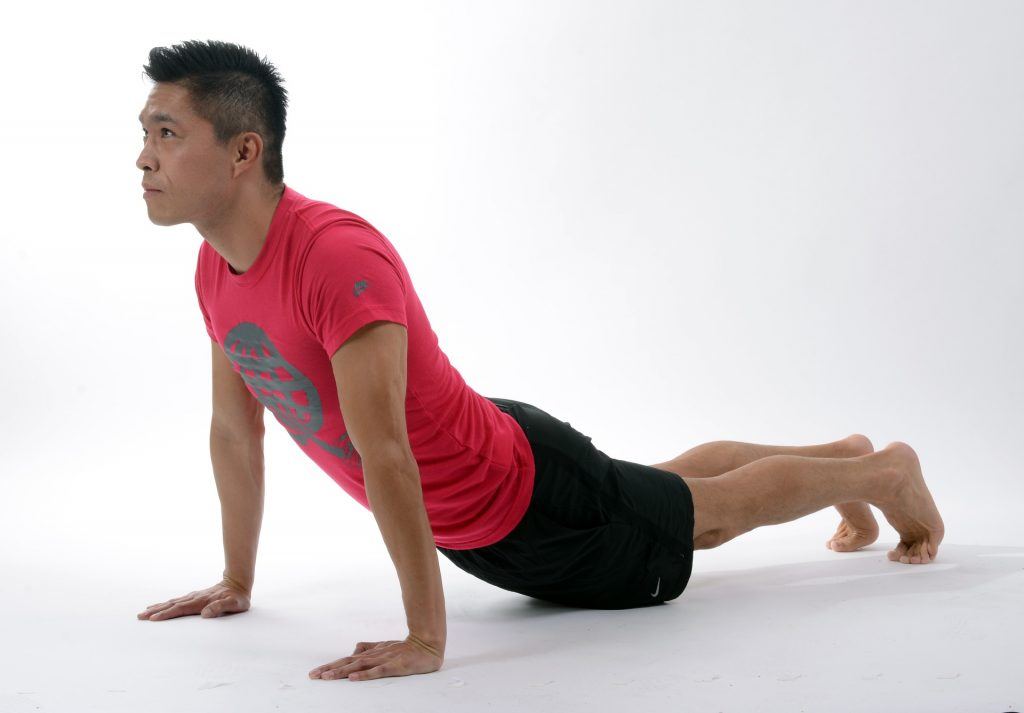 If you notice there is no full centralization with press-ups, consult your physiotherapist before proceeding to other exercises.
Knee to chest
The purpose of this exercise is to reduce nerve compression in the lower back, which helps alleviate low back pain. Start by lying on your back, then with either your left or right knee, use your hands to pull the bent knee close to your chest. Hold for some seconds before repeating with the opposite knee. Next, with your hands, gently pull both knees close to your chest, hold for ten seconds and repeat.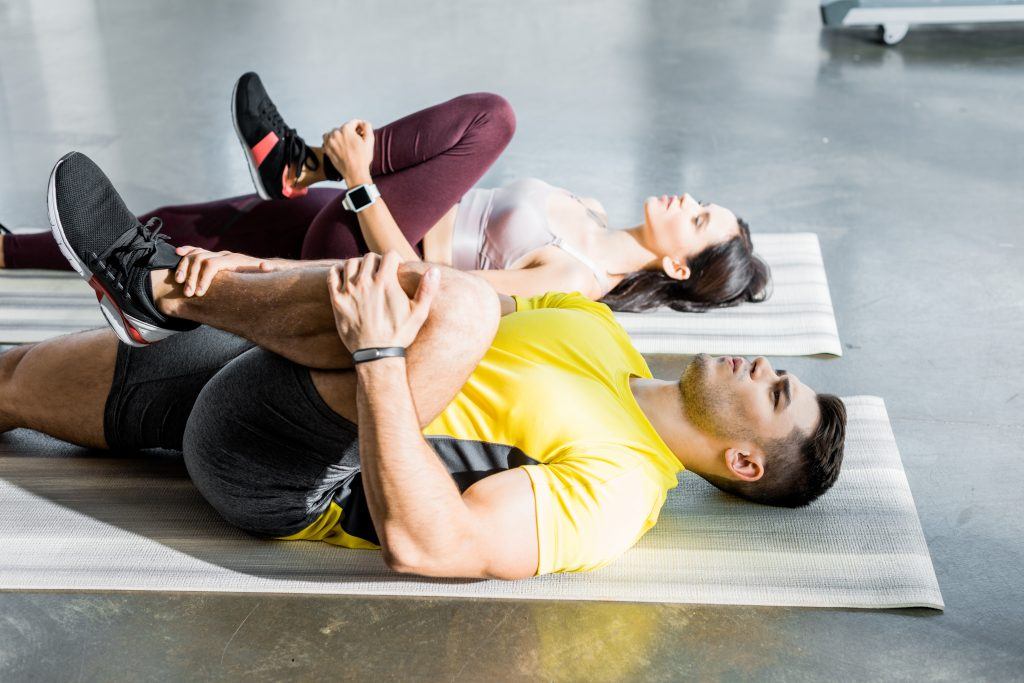 All Fours Opposite Arm and Leg Extensions
This exercise strengthens and stabilizes the low back as well as abdominal muscles. Start by aligning yourself on all fours, then contract abdominal muscles to keep your back straight and flat. Raise your leg behind you while straightening it out and hold for three to five seconds. Repeat with the other leg about ten times, then add arm extension as you alternate your legs. Repeat up to ten times.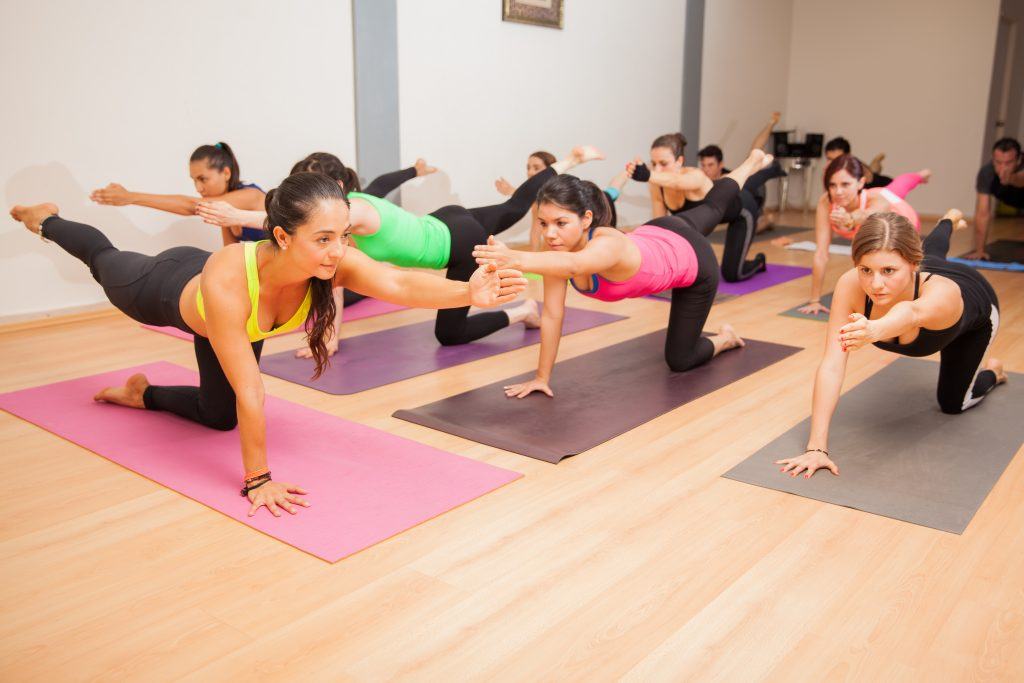 Further care
Strengthening your low back is a gradual process so don't expect it to be cured overnight! Rehabilitation takes time and needs to be spread over several levels. The Back Exercises to Ease Lower Back Pain and Sciatica described here are the first step to help with short term pain relief. Give us a call to get advice on developing a comprehensive rehabilitation plan.