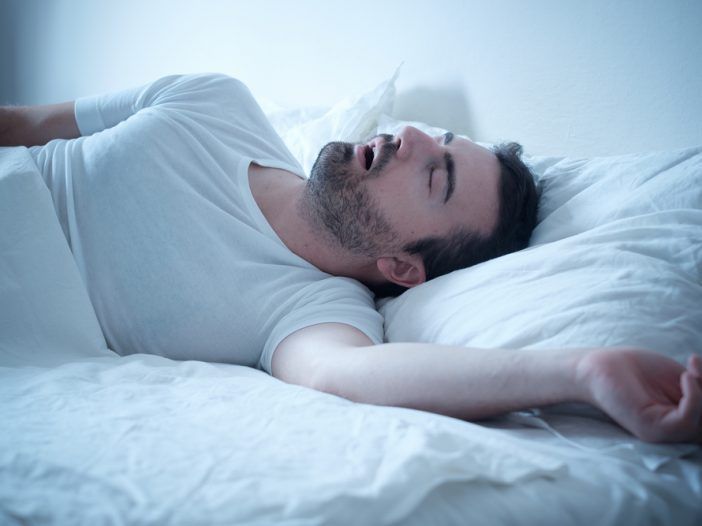 A restful night of sleep is required in order to feel refreshed and function at your best. Unfortunately, this can sometimes represent more of a dream than a reality. Many people will toss and turn all night due to neck and/or shoulder discomfort.

Left unattended these problems may not resolve themselves over time. Thus, your long-term health can become affected. If you are grappling this neck and shoulder pain from sleep, there are a handful of recommendations which can offer you a much-needed sense of relief. Let's examine how to prevent neck and shoulder pain while sleeping.
What is the Optimal Sleeping Position?
Research suggests that sleeping on your side or on your back will place the least amount of stress upon your neck in particular. If you find it difficult to lay on your back due to the position of the neck, it is wise to use a flatter pillow to avoid straining the neck. A higher pillow is better when lying on your side to fill the gap between your head and the mattress.  Sleeping on your stomach is not recommended, as this position can cause neck pain due to it being stretched in uncomfortable positions for extended periods of time.
Creature Comforts: A Look at Pillows for Neck and Back Pain
Selecting the appropriate pillow can often provide you with surprising amounts of relief. Although feather pillows are quite comfortable, they can flatten and become deformed over time. This is why memory foam represents an excellent alternative. Memory foam is unique in the fact that it will adjust to the natural contours of your shoulders and neck. Therefore, any concentrated points of pressure can be evenly distributed.

While some individuals enjoy stiffer or thicker pillows, these designs can cause the neck muscles to flex in awkward positions during the overnight hours. It is normally best to experiment with a handful of different pillows in order to better appreciate which models provide the greatest sense of relief.
Tackling Pains When Travelling
Are you required to travel frequently? If so, the chances are high that any pain in your neck and shoulders will be exacerbated even further if you have to sleep sitting up. While nothing can replace the comfort of a bed, pillows in the shape of a horseshoe can provide extra support when sleeping in an upright position.
Might the Quality of Your Sleep Play a Role?
A growing body of evidence suggests that sleep itself could possibly determine the extent of your back or neck pain. It is thought that disturbances in normal sleeping patterns can prevent your muscles from becoming fully relaxed. Furthermore, the body performs restorative repairs to the muscles and connective tissues while asleep. It stands to reason that those who regularly experience broken sleep are more likely to report problems with their neck and shoulders.

Knowing how to prevent neck and shoulder pain while sleeping might require a bit of intuition and you may be forced to change a handful of habits. However, the results are well worth the initial effort.  If you need help with neck and shoulder pain from sleeping, give us a call on 03 9034 7735 or click to book an appointment online.