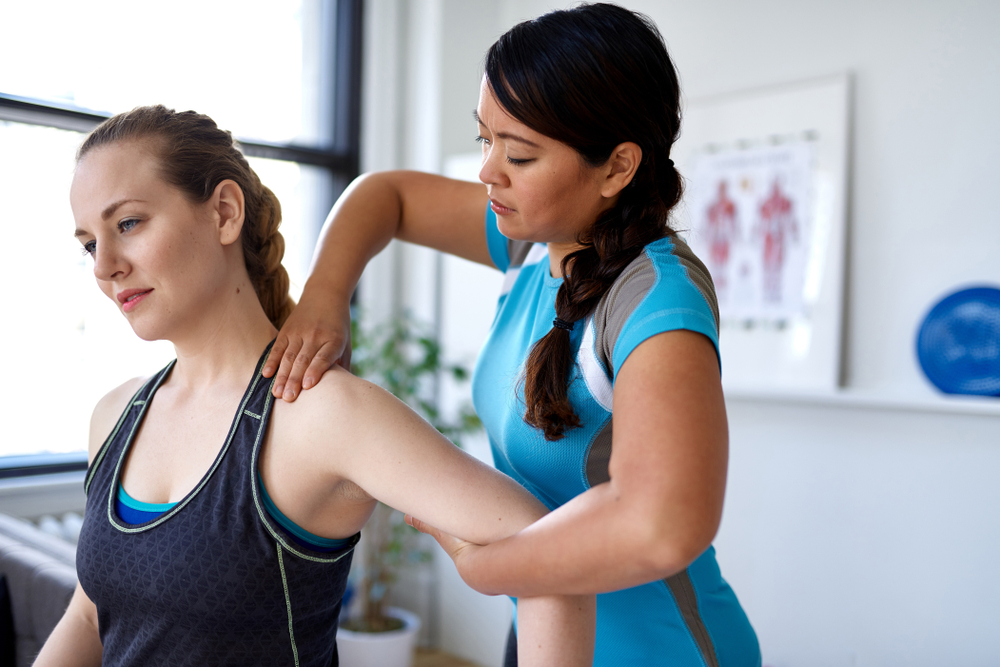 Do you wake up in the morning with pain in your shoulder? Does it seem like your arm is frozen to your side? If so, then you may be suffering from frozen shoulder. Frozen shoulder, or adhesive capsulitis, is a common problem that particularly affects women in their 40s and 50s. What is frozen shoulder pain like? The pain can range from deep aching to sharp pain. One of the most notable features of frozen shoulder is the loss of ability to move your arm over head.
Frozen shoulder typically lasts for 12 months or more. It can resolve on its own in time, however frozen shoulder isn't a condition that you should ignore. Instead, frozen shoulder treatment is important to get back your full range of motion and prevent frozen shoulder from returning.
What Causes Frozen Shoulder?
There's no frozen shoulder treatment that works for everyone. The cause is unknown but it's believed to be the result of a combination of factors including age, injury, and overuse. The pain and restriction is caused by the fact that the shoulder joint capsule sticks together, causing the pain and limited movement experienced. Hence the term "adhesive capsulitis".
Best Treatment for Frozen Shoulder
According to a new systematic review of frozen shoulder, researchers found that the frozen shoulder treatment that works best is a combination of medication and physiotherapy exercises.
In this study, the researchers found that those patients who received frozen shoulder treatment from a physiotherapist for between two and four weeks, along with taking one of three medications (duloxetine, diclofenac, or ibuprofen), experienced the most frozen shoulder resolution. This combination of frozen shoulder treatment was better than either medication alone or frozen shoulder treatment with physiotherapy exercises.
Preventing Frozen Shoulder Pain From Returning
If frozen shoulder treatment is successful, the pain of frozen shoulder typically goes away within 12 to 18 months. However, frozen shoulder can recur in a percentage of cases. If frozen shoulder returns, it typically recurs within the first two years after frozen shoulder resolves for the first time.
Getting treatment for frozen shoulder is important. Give us a call now on 03 9034 7735 to see how we can help you, or click to book an appointment online.